Ear care
The ear is a highly sensitive part of the body that can often suffer from ear infections, tinnitus, and other common problems. Specialists recommend that the best hygiene consists of handling the ears as little as possible and using hygiene products and accessories that do not completely remove the natural wax. Because at Sanus.Online the priority is your health and that of your family, we bring you the best brands of Ear Care to help you take care of your health inside and out, while protecting the environment.
Ear care
There are 2 products.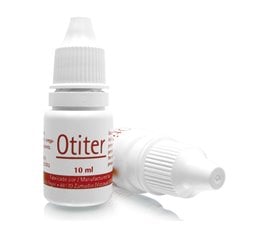 Tegor
Gotero de 10 ml
Indicated for the relief in cases of otitis or other types of ear problems.
Vamboo Ecocare
Envase con 200 Bastoncillos
Los bastoncillos Vamboo están elaborados con algodón puro, no blanqueado con cloro, altamente absorbente y suave sobre una base de bambú 100%...